Sovereign Security Where World Class Resources Produce Local Results

Sovereign Security, a quality-first security services company, provides reliable protection and unparalleled customer service in the Mid Atlantic Region and beyond. You can depend on our contract security services to shield your people and property from harm and risk. We've not only won the Minority Enterprise Development award (MED), but also the Philadelphia 100 and Inner City 100 awards recognizing the fastest growing companies in the area, and the fastest growing urban businesses in America.

What's behind our award-winning security services?

Security expertise.
World-class people, processes and systems.
Customer intimacy and accountability.
Holistic approach to security.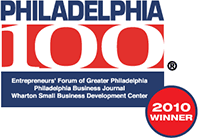 Security is too critical to entrust it to anyone but the experts. And our founder and owner/operator
Richard Cottom
, is a Board Certified Protection Professional (CPP) with a quarter century of contract security experience that enables him to understand security issues from the first-hand perspective of both customer and seasoned service provider.
Rick has been named to the SmartCEO 100 community of CEOs who operate the 100 best run companies in the region. Before establishing Sovereign Security in 2004, he had a successful track record at SpectaGuard Security (now AlliedBarton Security Services), was Director of Safety and Security at the Community College of Philadelphia, and was Vice President of Public Safety at Drexel University in Philadelphia.
We scrutinize the skills and experience of our security officers to find those custom-matched to your requirements. Before they step onto your site, you can rest assured they've been screened and trained according to your needs and our exacting standards. And because they are supported by a foundation of world-class processes and systems, you can count on unwavering safety and security.
Our local owner-operator structure guarantees you'll receive personalized service. The day-to-day accountability for your security needs won't be delegated down the rungs of the corporate ladder. When you need help, you can call Richard Cottom – his business depends on your complete satisfaction.
Because keeping your employees and facilities safe and secure requires more than staffing up with security officers, we offer a full menu of security
services
that includes:
Security strategy development and management based on thorough risk assessments that minimize risk and maximize protection.
Contract security services that enable you to enhance safety and security without the hassle of recruiting, screening, hiring, training, and more.
Background check and drug screening services that allow you to hire properly screened people quickly and easily.
Video surveillance and intrusion detection with electronic security systems that enable you to monitor your site at all hours.